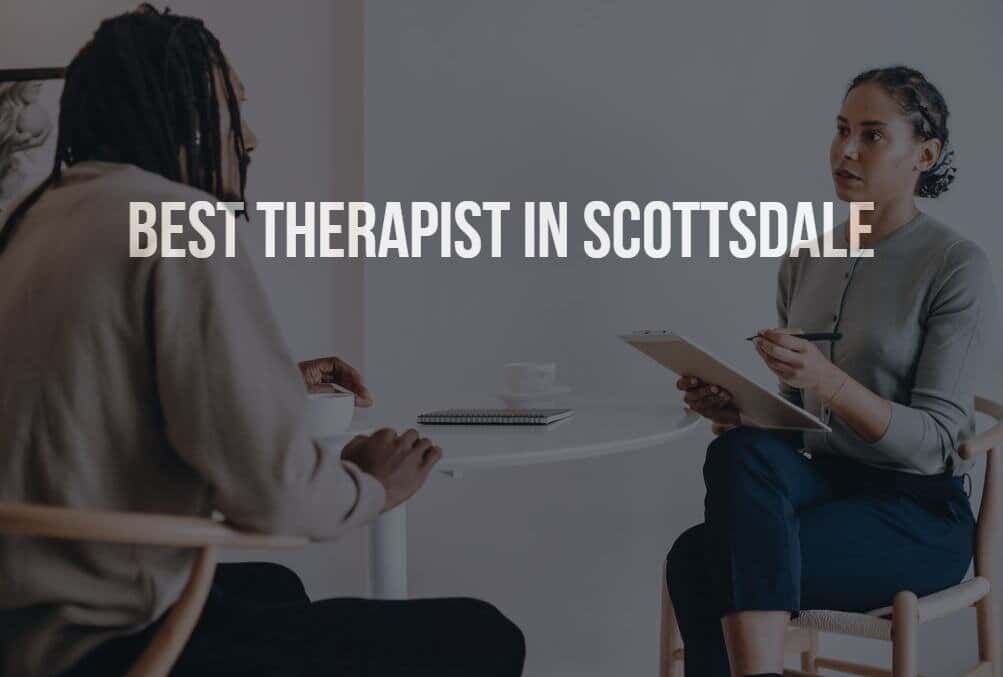 Table of Contents
● Google Search For Scottsdale Therapist
● Asking Your Doctor For A Reputable Licensed Therapist
● Word Of Mouth Referrals for Scottsdale Therapy
● What I Provide as a Therapists in Scottsdale
● Conditions Treated in My Scottsdale Therapy Practice
● Let's Talk About Ways I can Help You
What Should You Look For in A Google Search?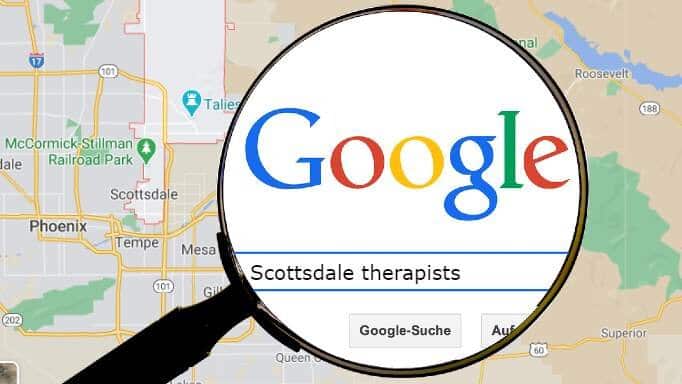 First, start your search with a phrase like Licensed Clinical Social Workers (LCSW) in Scottsdale, AZ, or Scottsdale Psychotherapy. Once you have your search results, take some time to browse the mental health professional's websites that appear in the search results.
Primarily, you want to verify that the LCSW has passed the state boards and meets Arizona state licensing requirements. Next, find what counseling methods the Scottsdale therapists are trained in and how they use these methods to address your goals of therapy.
For example, I received my Master's degree in Social Work from Arizona State University. I bring more than 15 years of extensive experience and training in the mental health field to my practice. Consequently, the additional training allows me to provide a wide range of techniques and treatment methods to serve each individual's unique counseling needs best.
Referrals From Your Primary Care Physician
Your physician most likely has a history of your mental health conditions and a therapist in Scottsdale they have previously referred patients to.
So there's a good chance that they can refer you to a good or even the best Scottsdale therapy choice for you. Once you have their recommendations, again, I would recommend doing some research on the above qualifications.
Word Of Mouth Referrals
Understandably, not everyone will be comfortable speaking to friends or family about their mental health. However, if you are, this can be a great way to find the best therapist in Scottsdale for your counseling needs.
At the very least, you can get an idea of what good Scottsdale therapists offer and use that in your search.
I realize that you have options for Scottsville therapy and, as a mental health advocate, support your need for finding the best-licensed therapist for you.
Consequently, I hope this list will help facilitate your search and give you a better understanding of what to look for in a therapist in Scottsdale.
What I Provide As A LCSW and Psychotherapist In Scottsdale AZ
Ultimately, you need to be comfortable and confident with your choice of Scottsdale therapists.
For this reason, I emphasize earning your trust and confidence through empathy and compassion, as well as using the most effective, evidenced treatment methods for your well-being.
In addition to my many years in practice and extensive training and research, I understand therapy's human aspect. Most importantly, I want you to trust that I care about your well-being and want you to feel better.
Additionally, I understand the importance of offering a wide range of treatment methods and treating multiple conditions.
Therefore, I have put many additional hours into educating myself on the best treatment methods for these conditions while also keeping your individual treatment needs at the forefront.
Some of Conditions I Treat In My Practice
● Anxiety, Including Panic Disorders
● Post Traumatic Stress Disorder (PTSD)
● Co-occurring Issues Including Substance Abuse
You can find in-depth descriptions of these conditions and methods of treatment I specialize in on my website.
And it's important to realize that many conditions not explicitly listed fall under one of these categories. Therefore, if you don't see your condition listed above, don't assume I can't help.
Take the First Step Now
I hope this is a helpful first step in your search for Scottsdale therapy. But in the end, the best therapist in Scottsdale is an effective therapist that you connect with, who can help you work through your issues and help you feel better.
With this in mind, I'd be happy to talk with you about what's going on in your life that's causing you to consider counseling. We can figure out together if we are a good fit for what you need and the best way I can help you.
So please don't hesitate to contact me through the Contact Me button below. It's a great first step towards you feeling better.