Online Counseling for Arizona Residents
What is Online Counseling
Online Counseling or Teletherapy is a form of telemedicine that's become an increasingly popular alternative to traditional therapy. It differs from conventional treatment in that sessions are conducted remotely, typically online, through a video chat, in a private and secure virtual meeting space.This allows a therapist and their client to meet both privately and conveniently. It is an excellent option for people who cannot travel for numerous reasons, including health concerns during the COVID-19 pandemic.
It is also ideal for people who are not as comfortable meeting with a therapist in-person because of social anxiety disorders or mobility issues that make travel painful. An example of this is, if you suffer from agoraphobia, you would almost definitely be more comfortable with online counseling than in-person counseling. Furthermore, many people prefer online counseling because they feel safer and more comfortable in their own homes than in a therapist's office. 
Other circumstances where online therapy can be beneficial include demanding schedules, rural living, where there is no access to quality counseling and COVID-based health concerns. Online counseling allows anyone to get the assistance they need. With treatments like online agoraphobia therapy, and online accelerated resolution therapy (ART) and many more.
Now anyone with access to the Internet and a desktop, laptop, or mobile device can benefit from online counseling and work on whatever they would like to improve in their life.
Sessions can even be conducted over the phone. But since over 50% of communications is non-verbal, a video session is preferred.
Is Online Counseling the same as
Online Therapy or Teletherapy?
Generally, the phrases teletherapy, online therapy, and online counseling are all interchangeable. Due to this, we will be making use of all three terms on this page.
You'll see them dispersed throughout the text in various forms and phrases. When referring to counseling done through online modes of communication, all are synonymous with the idea that we're explaining in detail.
HOW ONLINE COUNSELING WORKS
Online therapy is set-up like traditional therapy sessions. Clients book an appointment for telecounseling and attend it virtually using an internet connection and electronic devices such as computers, tablets, or telephones with webcam capabilities.
The therapist and client can interact with one another face-to-face despite being in different locations.
Privacy is of utmost importance, so choosing a discreet place where the client will not be disturbed is highly recommended for telecounseling therapy.
IS ONLINE COUNSELING EFFECTIVE
The short answer is yes. There have been numerous studies showing that in most cases, online counseling is as effective as face to face counseling.
However, as with traditional therapy, participation in sessions is a must. If patients want to get the best out of every telehealth psychotherapy session, they need to communicate openly with their therapist.
By answering questions fully and frankly discussing their issues and experiences, the counselor can develop a customized treatment plan that effectively addresses their disorders.
Advantages of Online Counseling
As is the case anywhere in the world, Arizona teletherapy offers many advantages.
An obvious benefit is convenience. Telecounseling therapy allows people to meet with a therapist from their homes' comfort instead of the counselor's office.
For example, a good online EMDR therapist can help just as much as an in-person therapist. Some clients prefer a combination of telehealth services and in-person services, which the clinic schedules upon their request.
You could be seeking rural Arizona counseling but do not have access to a good therapist in your area.
Or you are looking for Phoenix counseling but would rather not deal with Phoenix traffic.
Another benefit is being able to work through your issues in a way that is comfortable for you. Effective Arizona teletherapy is like teletherapy anywhere else. It is customized to meet the needs of the client.
No two treatment plans are precisely the same. And a good online therapist will get to know you and your needs to give you the best options possible to succeed.
For example, in most cases, it doesn't matter if someone is being treated with online cognitive behavioral therapy (CBT) or accelerated resolution therapy (ART) online. Or if they receive online therapy for post traumatic stress disorder (PTSD). Because clients are given the same time, care, and consideration by their therapist.
The main difference is that they can be helped from the comfort and security of their own home.
Some clients even prefer a combination of telehealth services and in-person services, which the clinic schedules upon their request.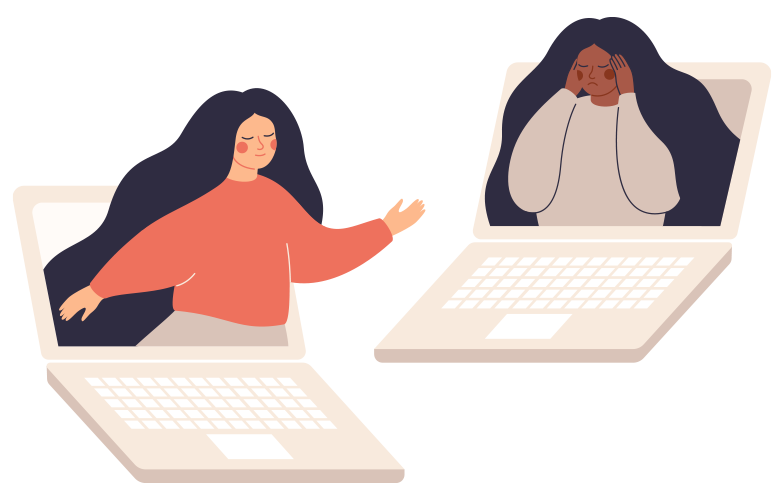 Some ways that a online counseling psychotherapy professional can assist patients include:
Online OCD Therapy
Online Therapy for Post Traumatic Stress Disorder (PTSD)
Online Therapy for Agoraphobia
Virtual EMDR Therapy
Online Accelerated Resolution Therapy (ART)
Online Cognitive Behavioral Therapy (CBT)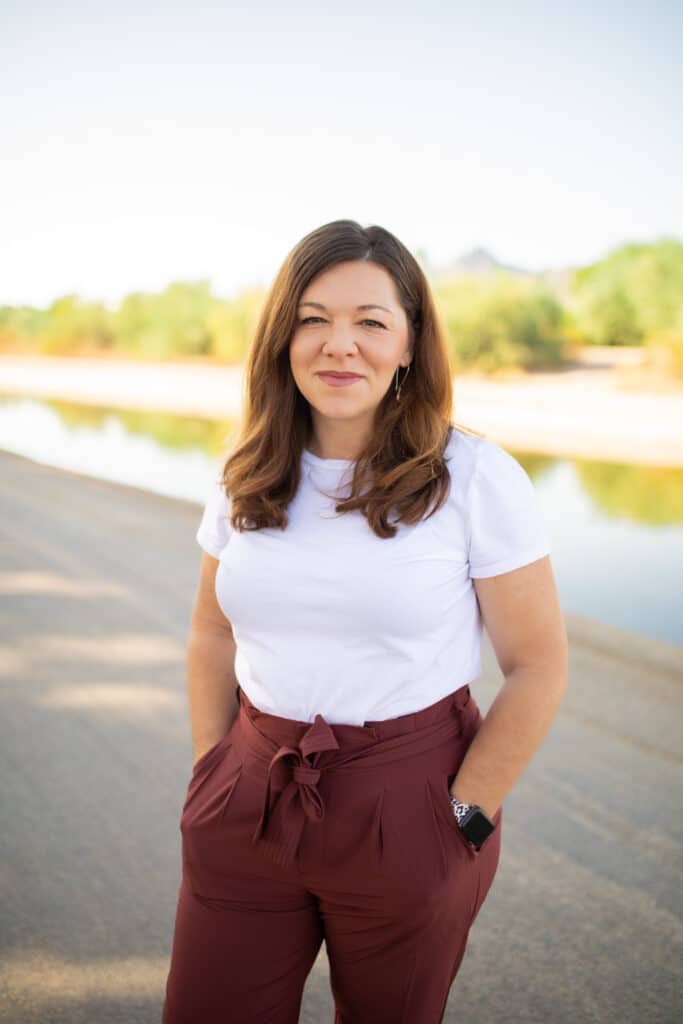 Why Choose MUV Counseling?
As a licensed therapist, I am authorized to provide mental health counseling to anyone in the State of Arizona. And while I can offer online therapy to anyone in Arizona, teletherapy isn't always the answer.
The flexibility in having our sessions online or meeting in person for counseling in my Scottsdale office is a major reason to choose MUV Counseling. And some clients prefer to work with a counselor that they can occasionally meet with for in-person counseling in Scottsdale. Including some that even combine online therapy with walk + talk therapy.
However, I feel the most significant advantage to working with me is the wide variety of treatment methods I employ to help my clients feel better and get past whatever is holding them back.
The breadth and depth of my knowledge of treatment methods and knowing how and when to apply them correctly, can make a client's journey to wellness both shorter and considerably more impactful.
And I feel this knowledge is the key to offering not just good online counseling and the best online counseling.
Online counseling for Arizona residents continues to grow in demand with each passing month. And if you are considering seeing a teletherapist, online or in-person, I'm confident that I can help. Call or message me today and let's talk about what's troubling you. And how I can help you feel better.

MUV counseling is a place
to work through your anxiety and
the stuck points that are holding you back
from the life you want
Email or Schedule an Appointment Today