Depression is more than just feeling sad. It can affect anyone and it's both easy and lonely to put on a mask to pretend it's all OK. We offer treatment for depression across a wide spectrum, from major depressive disorder therapies to the occasional episodes of seasonal affective disorder. There is hope.
Depression has been described to me as feeling like you have no shine, a feeling that you're sinking, as overwhelming or prolonged sadness, and as a loss of energy that touches all parts of life.
Clinically, Depression is characterized as a common mood disorder, and depression can be anything from mild and situational to a severe psychological issue.
Depression is a serious but common mental health condition, affecting one out of every ten adults in the United States.
In some cases, depression can lead people to negative thoughts and, when severe, thoughts of suicide. 
With both physical and emotional symptoms, depression can affect one's thinking patterns and physical health.
Are You Depressed? Take This Quiz & See if Therapy May Help.
Quiz Privacy and Use Policy
This quiz is not intended to offer a diagnosis. And is in no way a replacement for professional evaluation or treatment. Information collected is stored on a private and secure server and will not be shared with unrelated parties. We reserve the right to contact participants. We offer no assurance that data will be handled in compliance with HIPPA standards. Participation in the quiz indicates acceptance of the terms of this Quiz Privacy and Use Policy.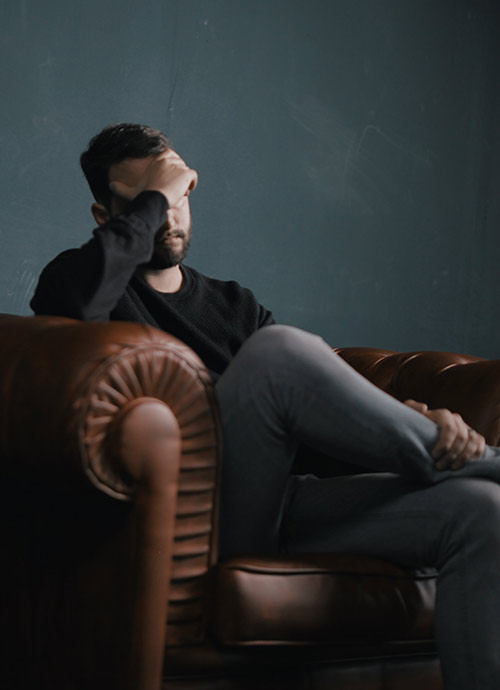 Here we go… but before you read the list of depression symptoms remember that this isn't every feeling you might have if you're depressed. According to the Diagnostic and Statistical Manual of Mental Disorders (DSM-5) you only need five of these symptoms to be present for more than 2 weeks to be diagnosed with depression.  
Loss of energy

Sleeping too much 
Shame and/or guilt
Over eating or not eating enough
Worthlessness and/or helplessness
Weepiness, tearfulness and/or crying

Feelings of irritation, agitation or anger 

Numbness or feelings of disconnection 
Loss of concentration, indecisiveness or inability to focus
Recurrent thoughts of death or not wanting to exist (Suicide)
Loss of interest or pleasure in activities that were previously enjoyable
There are several types of depressive disorders defined by the DSM-5. These diagnoses are based on a spectrum of symptoms from mild major depressive disorder to severe major depression.
There are also specifiers for major depressive disorder with a seasonal pattern (previously known as seasonal affective disorder SAD) or major depression with peripartum onset (often known as postpartum depression).
Often, depression not only affects your mental health, but your physical health as well, resulting in physical manifestations such as headache, body pains, and nausea. 
Methods of Depression Treatment
In therapy, there are a number of different treatment approaches to help you overcome depression. These include
cognitive-behavioral therapy
(CBT),
accelerated resolution therapy
(ART),
walk + talk therapy
, and
acceptance and commitment therapy
(ACT). Being trained in a variety of evidenced-based therapy methods for depression helps you, our client, focus on your individual goals, start where you are, and develop a treatment plan that is truly individualized. Even severe depression can be treated and the prognosis for improvement and recovery is good. 
When to Seek Depression Counseling
It's a common misconception that depression is just sadness wait and it will go away. The fact is, depression might go away or you might lose precious time waiting for it to go away only to have the symptoms continue or worsen. If you've read the symptoms list above and have identified 5 symptoms you've experienced for longer than a few weeks, you've observed the difficulty you feel in taking on everyday tasks, or you've had depression in the past this is the time to take some action.  
When you're depressed, your energy, focus, and interest is lost. Previously enjoyable activities become immune to fun. And in some cases, feelings of worthlessness are emphasized, and thoughts may even focus on self-harm or suicide due to painful, negative feelings. All these symptoms and experiences are signs it's time to seek depression counseling.
If you're still reading this it's probably time to call. You've considered the who, what, when, where, how, and why of your depression. You might have come up with a few answers or maybe none at all, but that hasn't helped relieve the depression. Know that you're not alone in this experience and calling for a consultation, emailing an inquiry, or scheduling online is the first step.
Taking Action Towards Beating Depression
We know that depression can feel lonely. It can be scary to take that first step. Depression can make us feel weaker than we are, but it's not true. You are strong. Beating depression starts with you taking action to get help.
If you're in the Scottsdale area and are considering in-person depression counseling, then our Oldtown Scottsdale office may be a good option for you. We are also pleased to offer online counseling (teletherapy) for residents of Arizona, Oregon, and Washington state.
MUV therapists (Selena Soni, LCSW, Marguerite Higbee, LMSW), and Angela Boswell, LMSW specialize in treating depression and are honored to help clients get things turned around and headed on a brighter path.
Just know that you can – and will – feel better. So take the first step today!
For more details about our depression therapy options in Scottsdale, call MUV Counseling at 480-300-2635 for a free 15 minute consultation or email us with your questions. If you're ready to dive right in, schedule online here.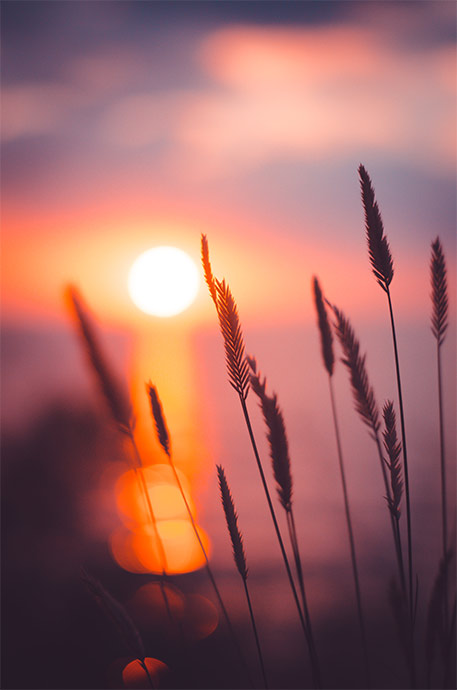 Frequently Asked Questions about Depression