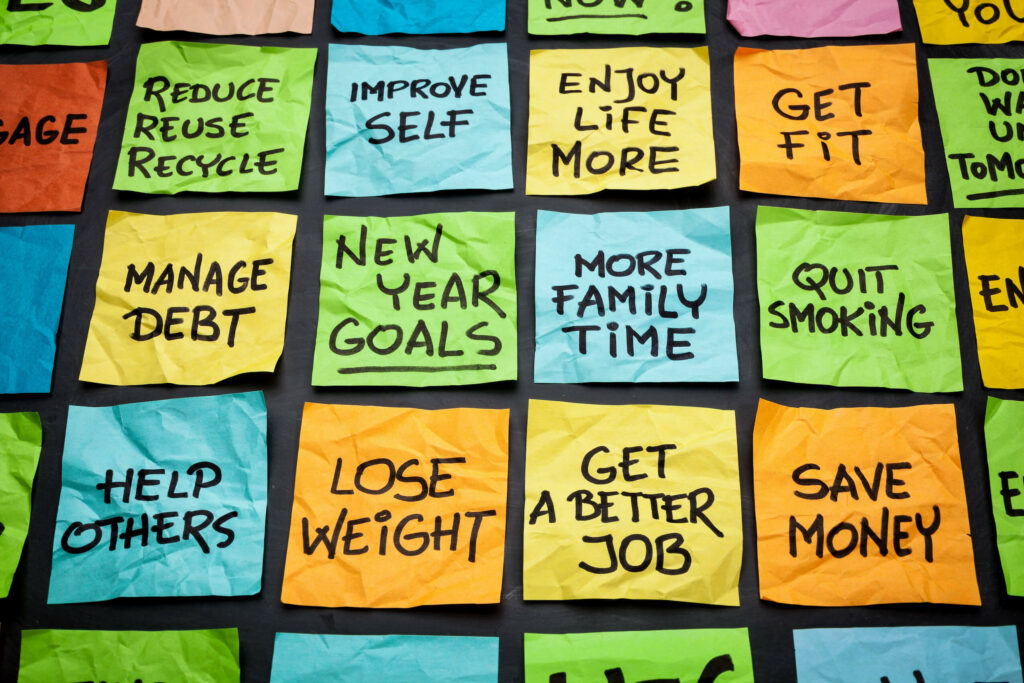 Setting New Year's Resolutions and giving up on them is one of the most human things any of us do. Year after year, resolutions are set and forgotten for one reason or another. Sure, there's that one lady on your Instagram feed, who seemingly has it all together. She shares her curated highlight reel of perfectly balanced breakfasts, morning workouts, adorable kids, and puppy, along with the daily updates of the New Year's Resolutions that she's still crushing while the prickly pears are blooming in May. If we're all honest with ourselves, we know this person doesn't really exist. If we look behind the scenes, she's a hot mess who's depressed and has more problems than we have on our worst days. Lesson one – comparison is the thief of joy.
So, how can we realistically set resolutions in the New Year, best position ourselves to make some of them stick, and not feel like a failure if we don't achieve all of them? First, we have to examine the value of a resolution, outside of January. These are just goals! We've all heard of setting SMART goals. That's nice and can be highly successful, but honestly using a business model for setting personal goals can become exhausting for some. This method of goal setting isn't a bad way of achieving your goals. It's worked for over forty years. It just isn't warm and fuzzy. Most importantly, there isn't any room for changes in human behavior, and that's where you'll see the real impact.
Find Your Why for Change
When we're talking about making a New Year's Resolution or a goal of any kind stick, whether it's being set in January or June, this is one of the few times I like the word "why". Typically, as therapists, we stay away from the word "why". When you ask someone that question, it connotes a certain level of judgment. "Why did you…", Why are you so…?", "Why can't you…?" When someone asks you these types of questions, our natural inclination is to respond in self-defense because we feel judged. In the case of goal setting though, asking yourself "why" with thoughtful consideration of your answers is a different story.
Here are six questions, all stemming from "why", that can help you better explore your reasoning for wanting to accomplish a particular goal. Once you find the value behind a goal, the idea is that committing to the changes required to stick to it becomes easier. 
–       Why do I want to do this?
–       What does it mean to me?
–       How will I feel if I accomplish it?
–       Am I doing this for me?
–       Does it give me a greater purpose?
–       What forces are working against you?
It Starts with Self-Awareness
The kicker to these questions is that they all bring you closer to the one thing that will help you make those changes to accomplish your goals – self-awareness. In exploring your self-awareness more deeply, you'll become better aware of what Cognitive Behavioral Therapists call your "default states". The last question in those above bullet points is derived from a Katy Milkman quote, "You have to figure out what forces are working against you." This question helps us see what our defaults are and often gives us insight into what will be hard, harder, or hardest.
Dr. Katy Milkman is a behavioral scientist, author, and professor at Wharton. She's a trusted advisor to public health officials, including the Biden administration. In her interview with GQ, she discussed her book How to Change: The Science of Getting From Where You Are to Where You Want to Be. One of the overarching themes of the book is the harsh truth that humans are lazy. There's an entire chapter called, "The Laziness Problem" that talks about how we tend to choose the path of least resistance. This is, as an unwritten rule, our default by nature.
The thing is, if we want to commit to change, if we want to achieve our goals and if we want to stick to those New Year's Resolutions, we have to figure out what could be stopping us. Since it's our nature to choose that path of least resistance, if it's our goal to lose weight, we'll probably fizzle out somewhere around when the kids go back to school, and life gets busy again because it's just easier to swing by the Taco Bell drive-thru than it is to prepare a healthy dinner. So, we have to ask ourselves, what could get in our way? What are the stumbling blocks? We also have to find value change. Once we've discovered why we really want to do something, what it means to us, how we'll feel once we've accomplished it, if It's really a value to us, and if it gives us a greater purpose…then we'll be more motivated to find the tools we need to make real, lasting change.
Be Your Own Cheerleader
Take Rebecca for example. She's a wheelchair user, born with Cerebral Palsy. Her parents were told she may never walk, talk, read, write, or live a normal life. Now in her 30s, she's written a book, earned multiple advanced degrees, competed in, and won national fitness championships, and the list goes on. She decided early in life that she would not let her physical limitations dictate her life's path. 
Sure, there are things she's not able to do. There are also bad days. She's had falls, failures, and disappointments. Her greatest asset though? Her self-awareness. She knows what she can and cannot do. She knows when to ask for help. She recently had a fall when transferring from her bed to her wheelchair. A little embarrassed, but resilient nonetheless, she called a friend for help. It took a few minutes, her tired and spastic CP legs working against her the entire time, but Rebecca was her own biggest cheerleader the whole time, using her friend and her wheelchair as tools to help steady herself. "I can do this. The pain is temporary." She kept saying to herself. They tried one thing, and it didn't work. So, they would try something else, never giving up, only making note of the forces working against them and adjustments that needed to be made.
Once Rebecca was up, she decided that she'd been slacking on fitness. She committed immediately to a 30-day challenge for herself so that she could prevent future falls like this from happening. She's currently two days away from completing that challenge and hasn't faltered once. Her secret? She sees failure differently than most. For her, there is no such thing. Failure just means that the tools she was using weren't working, so she needs to try something different. Her value as a human never decreases though.
I want you to try this practical exercise. Fill in the blanks of this statement: "I did enough [blank] and next time I will try [blank]."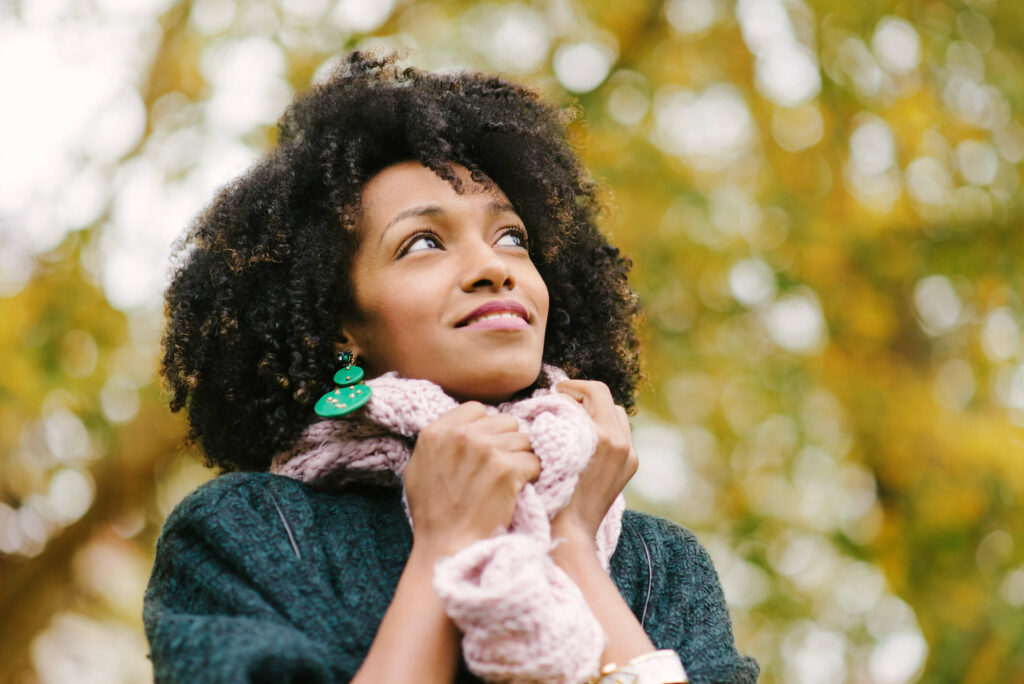 Key Takeaways
To accomplish a goal, we need to be our own self-supporters. To get to our goal we have to start with the belief that all efforts are good, that the goal is valuable, and that we are worth it. If we skip these steps, and if we haven't fully thought out the answers and clarified the value of our goals, then the small gains won't feel like enough. And we all know what happens next, "I can't do it", "It's too hard", and the worst "It's not worth it!" All of these nagging thoughts creep in and eventually turn into feelings of failure causing us to abandon our goals. 
If you want to see real change in 2023, you must find value in your goals. Finding value in those goals requires some soul-searching and self-discovery. I hope these questions help you. We're always here to help talk through anything you need. We offer walk-and-talk therapy in Scottsdale, as well as online counseling appointments in Arizona, Oregon, and Washington.