Innovative and Compassionate Therapy in Scottsdale
Selena Soni, LCSW, Founder
& Marguerite Higbee, LMSW
MUV's Approach to Therapy
We believe the therapeutic relationship should allow clients the security and space to have hard conversations. Our focus on rapport building and our awareness of the broad range of clinical needs clients deserve, inspired MUV creation and helped us to get out of the office. MUV Counseling was opened after experiencing the benefits of walk + talk counseling sessions and Selena the founder wanted to bring walk + talk to her community. Flexibility being the hallmark of wellness, MUV Counseling provides in-person therapy in Scottsdale, AZ, Walk + Talk therapy on the Canal in Scottsdale, in-home in-person counseling and online therapy to anyone in Arizona, Oregon, or Washington state; literally meeting any client where they are!
Selena has been a Clinical Social Worker for more than 10 years, her training is rooted in social learning theory and she has focused and trained in Cognitive Behavioral Therapy (CBT), Solution Focused Therapy (SFT), Acceptance and Commitment Therapy (ACT), and Accelerated Resolution Therapy (ART).
Today MUV offers individual counseling for adults struggling with anxiety, life transitions, depression, grief, Trauma/PTSD, new medical or psychiatric diagnoses, loss of identity, co-occurring issues, and anyone who hopes to improve their ability to be present.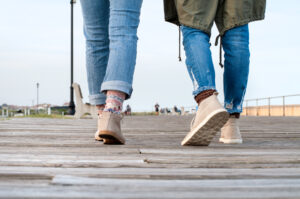 Learn about MUV Counseling Costs